EPM Life Cycle Management
How do you get the most out of your EPM landscape? And what is the effect of technological and business changes on your application? Together, we make the right choices for a life cycle roadmap that matches the dynamics of your organization and a data model that provides you with valuable insights.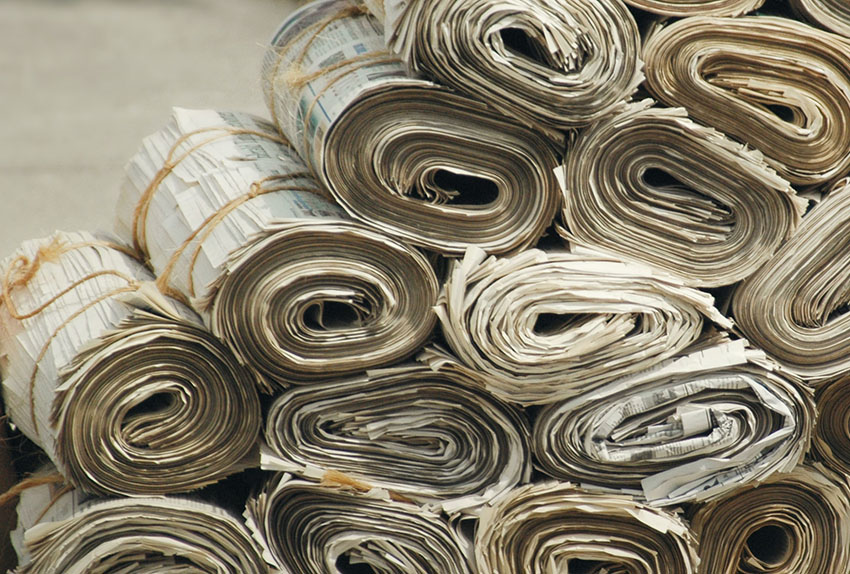 Life cycle management

in the

EPM

field
We see a trend in which Enterprise Performance Management applications are deployed more and more throughout the organization. In the past, EPM tools were primarily a tool for finance. But nowadays, these tools are used by the whole company for planning hours, materials, and staff. To align with this, BI and EPM solutions are becoming more and more integrated. These developments mean that the originally financial applications are now implemented and supported throughout the organization.
In addition, both technical and functional changes have become the norm. Taking all these developments into account, how do you cope with these changes in your application without compromising the connection between all the available information?
Also, all software vendors have their own roadmap, with new applications being released and some current applications reaching their end of life in the coming years. How do you decide if it's better to continue your existing application, migrate to a new version, or change to a completely different platform?
How does life cycle management work?
In a constantly changing world, we ensure that you're up to date. We guarantee the continuity of your application, optimize your landscape to align with your company's changing wishes and advise you whether your current application is still the best fit for your requirements and landscape.
*For the tool selection and implementation, we work closely together with our sister companies Finext, Plainwater, and Rockfeather.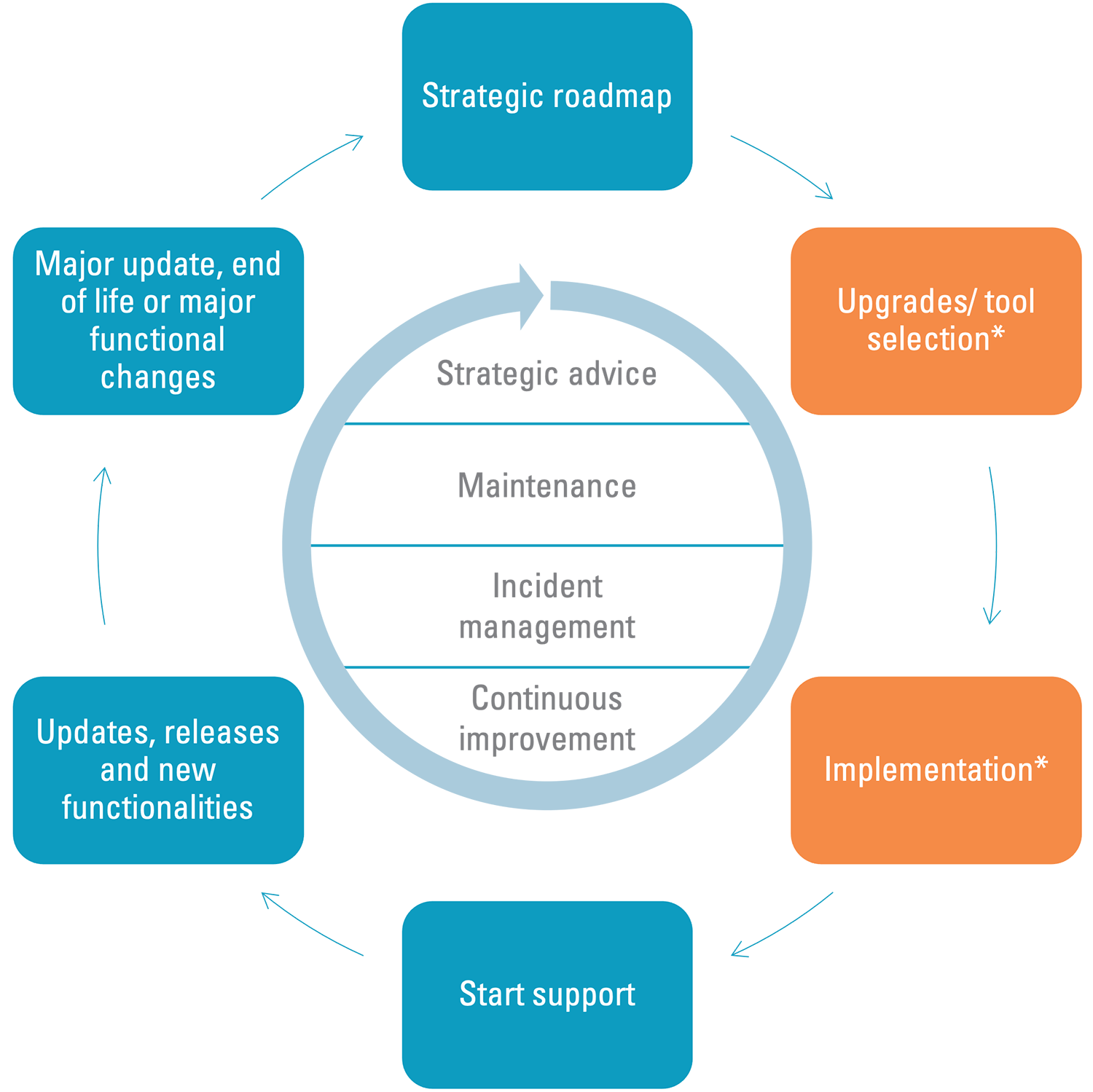 Continuous improvement
Our continuous improvement approach helps you stay up-to-date and always get the most out of your application. This approach is not based on full-time projects but on a series of connected changes, which help you implement and use your applications successfully over a longer period.
T

he

best

life cycle

roadmap

for your situation
As your strategic support partner, we work closely with you, providing you with the information needed to make the right choices. When drawing the best life cycle roadmap, various factors play a role. What are the possibilities of the latest technology, what does the business want, and how are the systems integrated into your IT landscape?
Through our expertise with EPM applications, we can drill down to the essence of your business requirements. We make an informed assessment of the technical possibilities and analyze the implications for the application and the IT landscape.

Regular updates with your d

edicated SLA manager
As your support consultant, we'll be in regular contact with you. Knowing the ins and outs of your EPM system, organization, and IT landscape, we'll help you make the best choices about your application.
Your dedicated SLA manager will regularly discuss your roadmap and the life cycle management of your application. We'll share the newest technical possibilities, the latest hot topics, and their possible impact on your landscape. Tailored to your situation, we advise you on choices such as whether it's a good idea to upgrade now, wait for the next major update, or change to another application.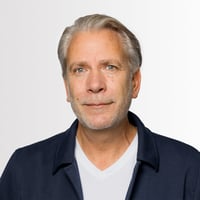 Patrick Lingeman | SLA Manager
Patrick has been active within IT and Software development for over 20 years. Both as account manager and service manager. His focus is on the continuous alignment of services with customer needs.
Webinars
Making the best choices
Do you want to get more out of your EPM application? Or do you want to know what choices you should make to get the best EPM system tailored to your situation? Discover more about life cycle management in our webinars.