Danone has been extending its SAP BPC reporting team with specialists from Swap Support for years. Swap's unique support model with scalable support levels gives the international company the flexibility to increase or decrease the
EPM support
according to the needs and maturity of its team. This reduces stress and provides more control, enabling the team to focus on financial topics rather than non-value-adding issues.
"SAP BPC captures all financial data from 2 of our 4 divisions worldwide, which makes SAP BPC a key tool for Danone. We need quick solutions in case of technical problems. This is crucial for us to be able to guarantee challenging internal deadlines," says Marielle van Gent-Bos, Accounting & Reporting Manager at Danone, about the reason Danone outsources the support of SAP BPC.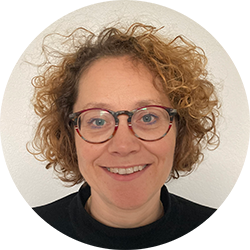 "Our business evolves rapidly, resulting in frequent changes in our reporting needs."
Marielle van Gent-Bos - Danone

A second reason is the dynamic nature of the Danone organization. "Our business evolves rapidly, resulting in frequent changes in our reporting needs. It is important to have a business partner who can discuss the best possible solutions with us."
Flexibility due to scalable support levels
Swap Support's unique support model offers scalable support levels that can be adjusted depending on the needs and expertise of Danone's in-house team. Marielle says: "Swap Support proved to be very flexible in scaling up the support to us in times when we needed it, but also down seizing that support when the team was more stable and mature."

The scalable support levels help ensure the continuity of the systems. "We have very tight reporting deadlines. In general, we try to solve as many technical problems as we can ourselves, but the reality is that now and then, we lack the knowledge to solve an incident. Then it is good to have the assurance that Swap Support's specialists have the experience and the knowledge to give us the solution within a matter of hours."
Knowledge retainment during rotations in the team
Danone's SAP BPC reporting team has seen regular rotations over the years. The customer-dedicated team at Swap Support helped to retain knowledge during these changes. Marielle says: "The support team has been crucial during several periods, such as giving us solutions when there were gaps in knowledge. Also, Swap Support played a vital role in training new people."

Marielle found the fact that Swap Support was already familiar with Danone's SAP BPC system very helpful when she started in her position. "When I started as manager of the team, there were actually other team members leaving at the same time. That feels truly uncomfortable; when you have no experienced staff, and you still need to learn the job yourself. Swap helped me and the new people joining the team get a good level of expertise quickly. In the end, we have always made the reporting deadlines."

Scalable support levels are useful for larger projects as well
The expertise needed to support a Performance Management solution is exceptionally scarce. Marielle agrees: "It is a challenging profile to staff, and even when you manage to find somebody with prior SAP BPC experience, it will still take a while before they understand the complexity of all our tailor-made schedules."

Therefore, Danone also uses scalable support levels for larger projects. "If I would have to recruit the people to do this, it would take me months. It is great that I can use the Swap specialists immediately and that they already know the system," says Marielle.

An added advantage of scalability is brainstorming with a team of experts, resulting in faster, better solutions. "I would never consider having all these experts in-house, as we don't need them full-time. The power of such a group is that you work with multiple brains; nobody has all the answers to everything, but the combined experience can solve any issue."
Successful collaboration on challenging projects
Examples of such projects are developing a 15-month rolling forecast, adjusting accounting structures, building a custom interface following the acquisition of Nutricia Netherlands by Danone France, and integrating systems after the merging of 2 divisions. "All those projects were realized on time and within the budget; the team at Swap Support always delivers," says Marielle.
However, the project Marielle is most proud of is the reset and alignment of the group's core financial schedules in SAP BPC, with the objective to work more efficiently and standardized. "This 8-month project had to be delivered under tough conditions. Not only needed it to be delivered in a short time frame, but the project was also challenging with everybody working from home as it was in the middle of the Corona lockdown."

4 FTE from Danone teamed up with 4 FTE from Swap to deliver this project on time. Swap focused mainly on the building part, and the Danone team focused on design delivery, testing, and training of users before the go-live. Marielle says: "The go-live was a success. Not only did we deliver the project on time, but we also managed to solve on the side the performance issues we have had for a while."
"Swap Support's high level of flexibility means that support can be set up as customized as you need it to be."
Marielle van Gent-Bos - Danone
Less stress and more control
Asked for advice for other large companies that are considering extending their team with support specialists, Marielle says: "The main question to ask yourself if you are considering application support is "where can this partner create value for me?". For me, the answer to this question is: less stress, more control, added flexibility. Swap Support can completely replace my own team if needed. That is pretty amazing for an outside company."

Marielle recommends the support services of Swap Support to other companies. "Absolutely. Swap Support's high level of flexibility means that support can be set up as customized as you need it to be. Moreover, it unburdens finance managers and provides them with solutions, giving more time to focus on solving financial topics rather than spend time on non-value adding issues."